ABOUT US
My name is Matan Ankori and I'm part of the family. Sami is my uncle, so let me tell you a bit about my family company. Before Sami And Sons Remodeling, the owner and my father had a family owned construction company operating since 1992, which was expanded to San Jose's Silicon Valley in 2014. Since 2014, Sami Dadon and Pini Ankori have been managing construction job sites together, from engineering and building, to demolition and completion, in Silicon Valley, San Jose, the Bay Area and surrounding cities. Taking their experience from working commercial & residential projects in both Los Angeles and New York, the two formed a new idea of operating a construction business in Northern California. They are builders, building a family brand you can trust, every day, because home means family. Family is everything.
Here's Sami, the only person you'll ever want to build your home with you. Sami is my second uncle but we just call it uncles in our family, because that is simply who we are. Like my dad he got into the construction business in Israel, and used to manage an office with 50 people in Northern Israel for a construction company. With his true care and oversight ability, his expertise in project management, budgeting, scheduling, and master planning, creates a building experience for homeowners that brings him clients back to this day. Sami is honest, affordable, fair and most of all, understanding of the process to build your home right.
This is my dad Pini. Solid guy and the master builder! I've held tools and carried supplies for him since I can remember, in Manhattan skyscrapers and on California mountain ranches. Back in the early 90s, Pini arrived to the United States with the classic American Dream. Pini began doing construction in Israel after serving in the military, applying himself to building new homes in his and Sami's hometown of Akko. After opening bars & restaurants, the lure to the US grew strong and he made a venture in Los Angeles. 25 years later, Pini continues to love construction and sees himself doing it every day
In 2014 they both made a joint effort to move to the Bay Area/Silicon Valley, expanding their business from Los Angeles. In 2017, Sami and Pini along with their sons established Sami And Sons Remodeling.
We look forward to telling you more about us, learning more about you, and building our next project together. Thank you for visiting us at Sami And Sons Remodeling!
CORE VALUES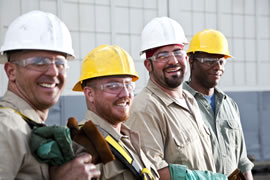 SAFETY
Safety is the most important of our core values. It is our first priority during every work day and we adhere to OSHA Health & Safety standards to ensure your family and our workers, health & wellness.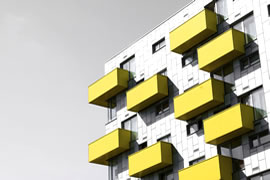 COMMUNITY
Our involvement and support of the community are at the heart of our company. We operate across the whole Bay Area, and strive to build not just homes, but relationships, in all the cities we are in. Feel free to contact us about opportunities for involvement.

SUSTAINABILITY
Each project is performed to minimize waste and reduce carbon footprint. Sami And Son's commitment to green building and sustainability is long-standing. We hold building code and craftsmanship to heart, and seek expert input on improving our practices.